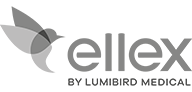 The power of two — SLT and YAG
Whether you're treating glaucoma, or you're seeking to perform capsulotomy procedures, Tango Neo™, with its fully featured SLT laser and its powerful, precise YAG laser, will ensure that you can achieve the results you and your patients are looking for — every time.
Key Features
Dual-mode laser cavity to move effortlessly between SLT and YAG modes
Thanks to enhanced view of the trabecular meshwork, perform SLT procedures faster and more accurately.
Ultra-Gaussian beam profile and fast rise time enables you to perform capsulotomies and iridotomies at lower, more efficient energy levels.