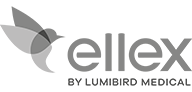 The industry's most advanced SLT laser platform, from Ellex®
The Ellex Solo™ is an advanced SLT (Selective Laser Trabeculoplasty) laser allows you to perform quick and highly accurate glaucoma laser treatment customized to each individual patient's response. SLT is gentle and non-invasive, which means you can stimulate healthy trabecular meshwork cell regeneration and manage IOP without producing burn scar tissue.
Key Features
SLT from Ellex® provides custom-designed optics that provides an enhanced view of the trabecular meshwork.
LED illumination for superior visualization and greater patient benefits.
Ultra-stable laser energy output and sharp edged SLT aiming beam for critical focus.
Comprehensive energy tracking system, regulating settings for extended duration.